Investimento Nubank
Comece a investir com o jeito Nu
Investimentos a partir de R$1, com uma experiência fácil e que fala a sua língua.
O Nubank tem investimentos para todas as pessoas
Para quem está começando e quer aprender a investir
Saiba mais
Para quem já é mais experiente e quer ir além nos investimentos
Saiba mais
Para quem quer ter seus planos organizados nas Caixinhas do Nubank
Saiba mais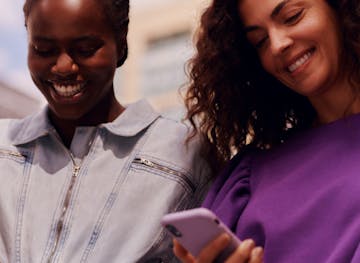 Comece hoje com as Caixinhas do Nubank
Organize e guarde dinheiro para seus planos. Crie Caixinhas no app do Nubank para cada um de seus objetivos e com investimentos que te ajudam a chegar lá. Acompanhe o progresso da sua meta e ative lembretes para depósitos automáticos.
Conheça mais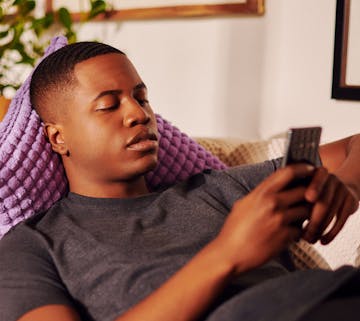 Invest with transparency
You and your money deserve the peace of mind of a safe experience. The Nu way offers not only one but two different investing experiences for you.
Nubank app for those who are starting and want to learn.
No complexity
Easy, intuitive and transparent experience
Zero fee rate
From brokerage to fixed income and equities
Portfolio
Investment funds, fixed income and stocks
Soon
Accessibility
Start investing with R$1
Investing is for you
Say goodbye to all the myths you've heard about investing.
The Nu way of investing is the evolution of the investing experience without complexity.
It's for you to learn, plan, diversify and make dreams come true. Pursue financial peace of mind. Empower yourself.
"Money in savings is the best option"
"It takes a lot of money to invest"
"Investing is very difficult"
Simple and Easy
Start investing in just 3 steps
Diversification
Asset portfolio with over a thousand products
Zero brokerage fee
For fixed income, stocks, real state funds and BDR.
Expert recommendations
Free weekly and monthly portfolio recommendations by experts

Investment options
Diversify with the best products on the market for all investor profiles.
Stocks
Own a little piece of the companies you like
BDR
Invest in Disney, Google, Apple, and more global companies
Investment Funds
The best Fund managers working for you
National Treasury
Invest in the safest investment product of the market
ETF
Invest in many stocks options at once
Fixed Income
Predictable yield products: CDB, LCI, LCA and more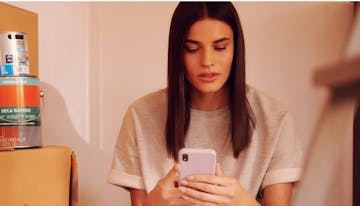 Take advantage of the zero-fee rate to:
Open your account
Keep your money in custody
Invest in stocks, BDR, REITs, and more with zero brokerage fee
Frequently asked questions about the Nu way to invest
Investing is for everyone who believes that it's possible to take control of one's financial life to pursue a peaceful future, achieve goals and independence. For those starting out, Nubank's easy experience provides an intuitive and hassle-free journey. 
For those who are more experienced, NuInvest - Nubank's investment platform offers more than a thousand product options for you to diversify as well as expert portfolio recommendations.
Investing shouldn't be difficult. That's why Nubank wants to reframe all those myths you might have heard about.
Not for now. There are two different experiences on the Nubank and NuInvest apps.
To start investing on the Nubank and NuInvest app, open your account on each app. It's free and simple. So you can enjoy the best investment experiences with no bureaucracy. In addition, you get to know more than a thousand of investment products for portfolio diversification on the NuInvest app.
Yes. To invest through the NuInvest app, you need to open an account on the website or app. If you're already a NuInvest client and want to invest in products on the Nubank app, you'll just need to create an account on the app. It's easy and simple.
Yes. Whenever you wish to invest in any product available on the NuInvest app, you'll need to make a transfer to it. Money transfers between the Nubank and NuInvest apps are free and simple.

The brokerage fees on our digital platforms are on us. But, fees may be applied in cases of zeroing for risk and buying and selling by the trading desk. 
Zeroing risk is when a client is carrying out a leveraged trade and has no guarantee or exceeds the day trade operations deadline. In these situations, our Risk Team compulsorily closes the client's position to ensure that he or she will not default or have a negative balance in the checking account. 
For trading desk operations, clients who contact the Financial Operations team and request for specialists to buy or sell stocks on the client's behalf
In these two situations, the brokerage fee will be maintained.
Learn more about investments. Visit the blog (pt-BR)
Nubank's investment products are distributed by NuInvest and Nu DTVM