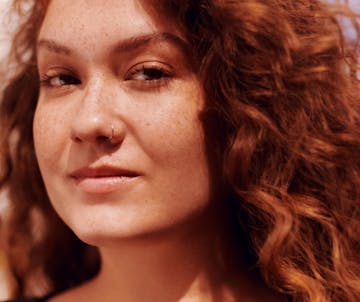 Personal Loans
Transparent, safe and on your terms
A Personal Loan that puts you in control from start to finish: from the calculator to the last installment. No tricks, no fine print.
Real-time loan calculator for complete autonomy
Use our calculator to get an overview of your loan. Choose the number of installments and the best date to make your payments.
Before selecting the best option for you, check interest rates, conditions and the total to repay.
All set! Once the loan is approved, the money is instantly transferred to your Nubank account.
Take control of your payments
Choose the number of installments and payment dates
You choose the first payday, which can be up to 90 days after borrowing. And you have up to 24 months to finish paying off the loan. No hidden details.
Auto-debit or bank deposit slip
Pay your installments with automatic debit on your Nubank account or request a bank deposit slip through customer service.
Pay future installments in advance
You can choose to pay as many installments as you want. The interest rates will be recalculated and you will see how much money you saved directly on your phone.
Interest rates designed for you
Fair and tailored interest rates to help you make the best choice for your financial life. Get an overview of your monthly installments, the selected payment period, interest rates and the total amount to be paid in each scenario. In addition to a customer support you can rely on 24/7.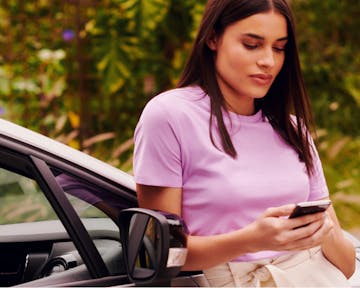 Paperless and 100% transparent, the Nubank way of taking out a Personal Loan
Step 1

To get started, apply for your Nubank account and credit card

Nubank Personal Loan is currently only available to digital account and credit card customers. If you already are a Nubank customer, go to the home screen on the app to check whether you qualify for a loan.

Step 2

Check if the option "Pegar emprestado" is available on your app

The conditions are designed for you. The amount available may vary each day and you can check it without using the loan calculator.

Step 3

You can rerun calculations until you find the option that suits you

The calculator is the perfect tool to test the options that work best for you. You can see how much and when you are going to pay for the loan with safety and transparency.

Get the money instantly!

Automatically receive the money into your Nubank account and easily manage your payment plans once the loan is confirmed. All in a simple and efficient way.
Surprisingly simple
Over 2.5 million people have taken on Nubank's loan service and discovered the power of an uncomplicated financial life.
We can barely believe it was so easy. We're very happy, because the installments and the interest rates are lower than others we've seen out there. Plus, instead of paying off the loan for countless months, we'll do it in just two years. — Inara
I managed to hitch my business with the loan you offered me in the app along with my brother-in-law, thanks for the opportunity in these difficult days. — Carla
It is very positive mainly because it's practical, it impressed me. By how fast it is, the bureaucracy is very low. In other experiences I've had with other banks, an amount like that, under these conditions, at this speed, is wonderful. — Marta
Frequently asked questions about Nubank Personal Loan
Interest rates are customized for each customer and can vary according to the month and number of installments chosen during the simulation. To see the exact rate, just run a simulation.

Yes. The credit portability allows you to transfer your transaction to another financial institution.

There are two rules: the total amount of the new loan cannot be greater than the balance you still need to pay. And the new payment term cannot be longer than the current limit either. In other words: to make the portability, the conditions of the other institution must be better than the current one. You need to compare the two proposals well.

On Nubank, you can port your loan to another financial institution at any time. To do that, you just need to contact the institution you want to transfer to.
Everything you need to secure a good Personal Loan option