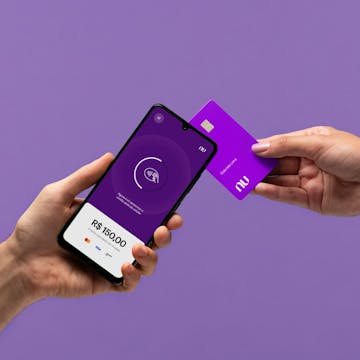 Tap to Pay is here
Your Nubank App is now your POS! Accept contactless credit and debit payments in your Nubank App with NuTap!
A simpler, faster and cheaper way to sell
Fees up to 30% lower than the main available POS and free Pix transfers.
Zero membership, rent or maintenance fees.
Zero membership, rent or maintenance fees.
Payouts in up to one business day
Discover the Tap to Pay fees
Cash corporate credit
3.59%
Accept the main card brands
Accept the main digital wallets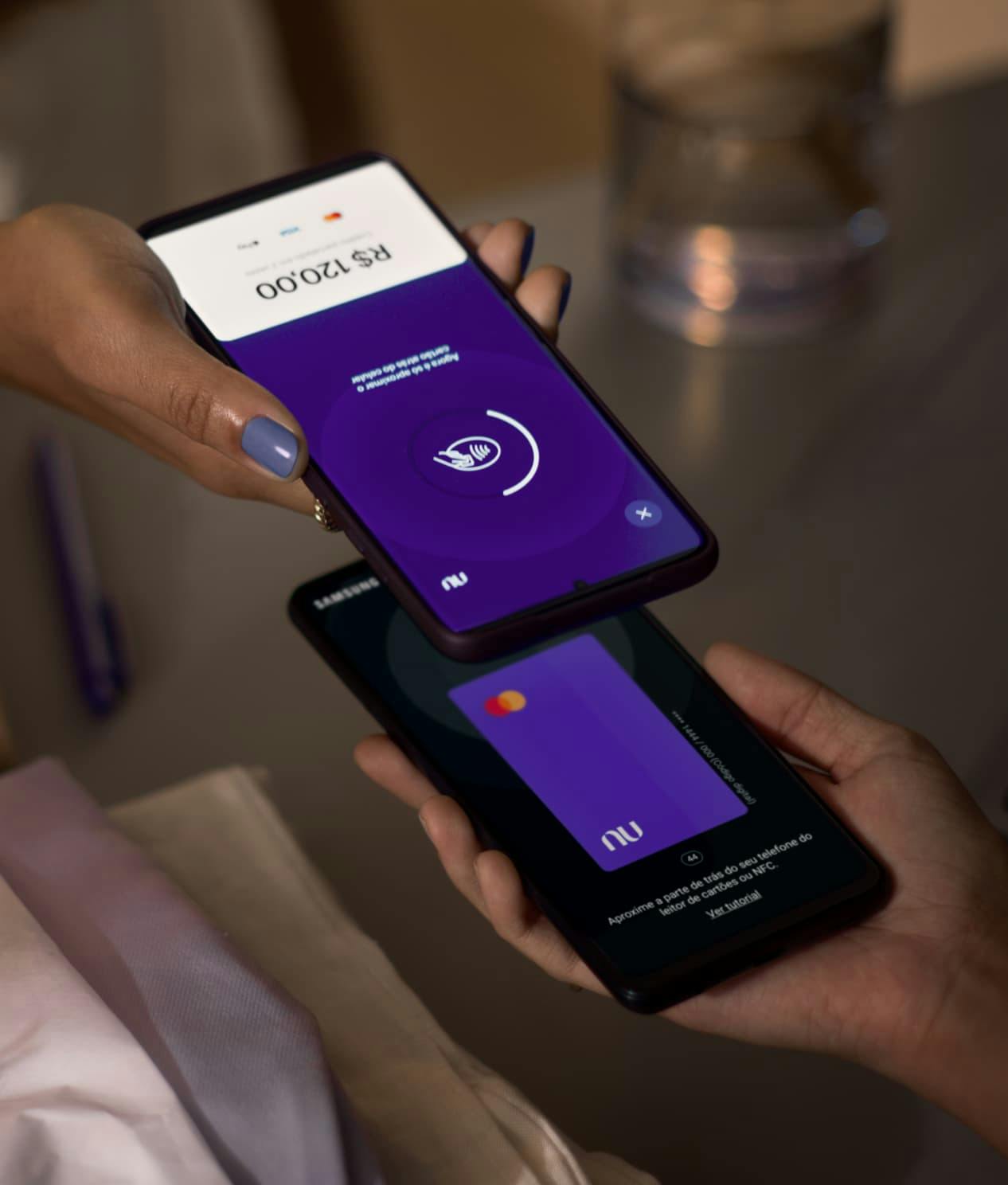 A safe way to pay and get paid
Tap to Pay is as safe as any other card payment method. All credit card and password information is protected. All data is encrypted and not shared with the merchant.
New
Charge card payments in a fast and smart way
Tapped, received.
Just tap your customer's credit or debit card on the back of your Android phone to complete contactless payment.
No membership, rent or maintenance fees and the money is in your account in one business day.
Tap to Pay: Check out the latest Nubank blog posts
More about Tap to Pay
NuTap is a new way for Nubank's PJ account customers to make debit, credit and credit in installments charges through their cell phone!
At this first moment, to be able to use NuTap, you must have an Android mobile device with version 8.1 or higher installed, connected to the internet and with an antenna for NFC capture.
It is also important that the developer mode is turned off and that your phone is not unlocked, ok?
With NuTap you don't have to worry about POS that don't work or abusive fees. Just focus on what matters most: your sales!
NuTap is a 100% digital POS that works directly in your PJ account app. Just have your customer approach a credit or debit card on the back of their cell phone, and the payment will be made by approximation through NFC technology. Anyone who has a digital wallet, whether on their cell phone or on a smart watch, can also approach their NuTap and pay without complications.
We don't have membership or rental fees, our services are free and you don't even have to wait for a POS to arrive at your home to start using it. We'll do a quick analysis and, if everything is right, just open the app and start using it!
NuTap is being gradually released to eligible customers of Nubank's PJ account, if you already have this feature released it will be able to view this information on your application's homepage, when logging into your PJ account. Then just apply to be able to charge directly from your cell phone!
When you apply, we will make some inquiries about your profile and about the compatibility of your device with our new tool. If everything is ok, you can start using it to charge immediately!
At this first moment, NuTap is not available for individual accounts. For now, it is a feature that is only available to PJ Nubank customers.
But you can, as soon as it's possible to release NuTap for PF customers, we'll let everyone know!